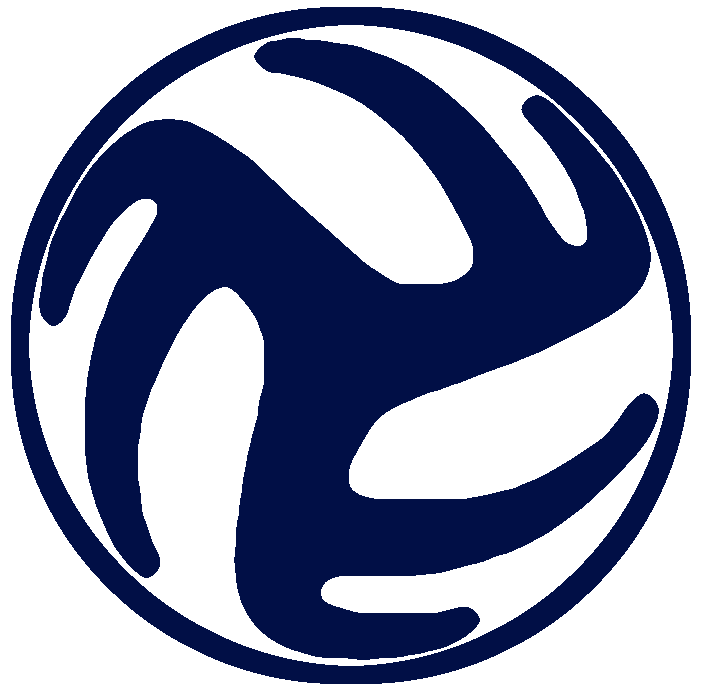 datavolley
Source:
vignettes/datavolley.Rmd
datavolley.Rmd
An R package for reading volleyball scouting files in DataVolley format (*.dvw), collected for example with the commercial DataVolley, Click and Scout, or VolleyStation software.
See also:
The peranavolley package provides similar functionality for reading files scouted by the AOC VBStats software.
Installation

install.packages

(

"datavolley"

, repos 

=

 c

(

"https://openvolley.r-universe.dev"

,
                                         

"https://cloud.r-project.org"

)

)





## or





## install.packages("remotes") ## if needed




remotes

::

install_github

(

"openvolley/datavolley"

)
Example
Read one of the example data files bundled with the package:
Note that if you are working with files that were scouted by VolleyMetrics, they use some conventions in their files that differ from standard DataVolley usage. There is an option to tell dv_read to follow their conventions:
Number of serves by team:
Distribution of serve run lengths:
The court position associated with each action can be recorded in two ways. The most common is by zones (numbered 1-9).
Heatmap of attack rate by court zone (where the attack was made from):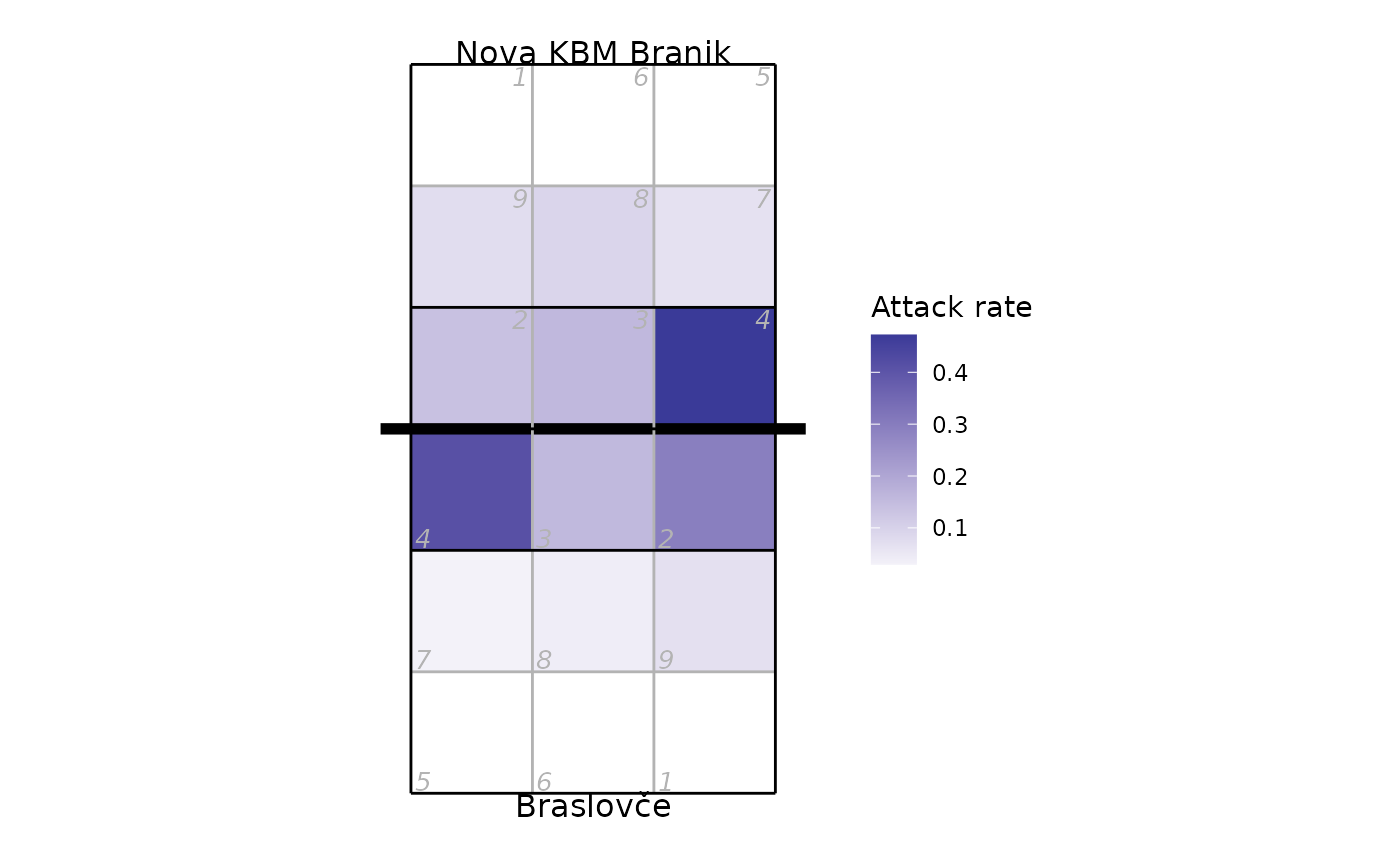 If you prefer a more colourful court, check the court_colour = "indoor" option. Note that we make two calls to ggcourt in this example, one with background_only = TRUE to plot just the court background colours, and again with foreground_only = TRUE to add the grid lines and labels. Making two calls allows us to control the layer order, so that the court colours are behind the heatmap, but the grid lines are on top of it: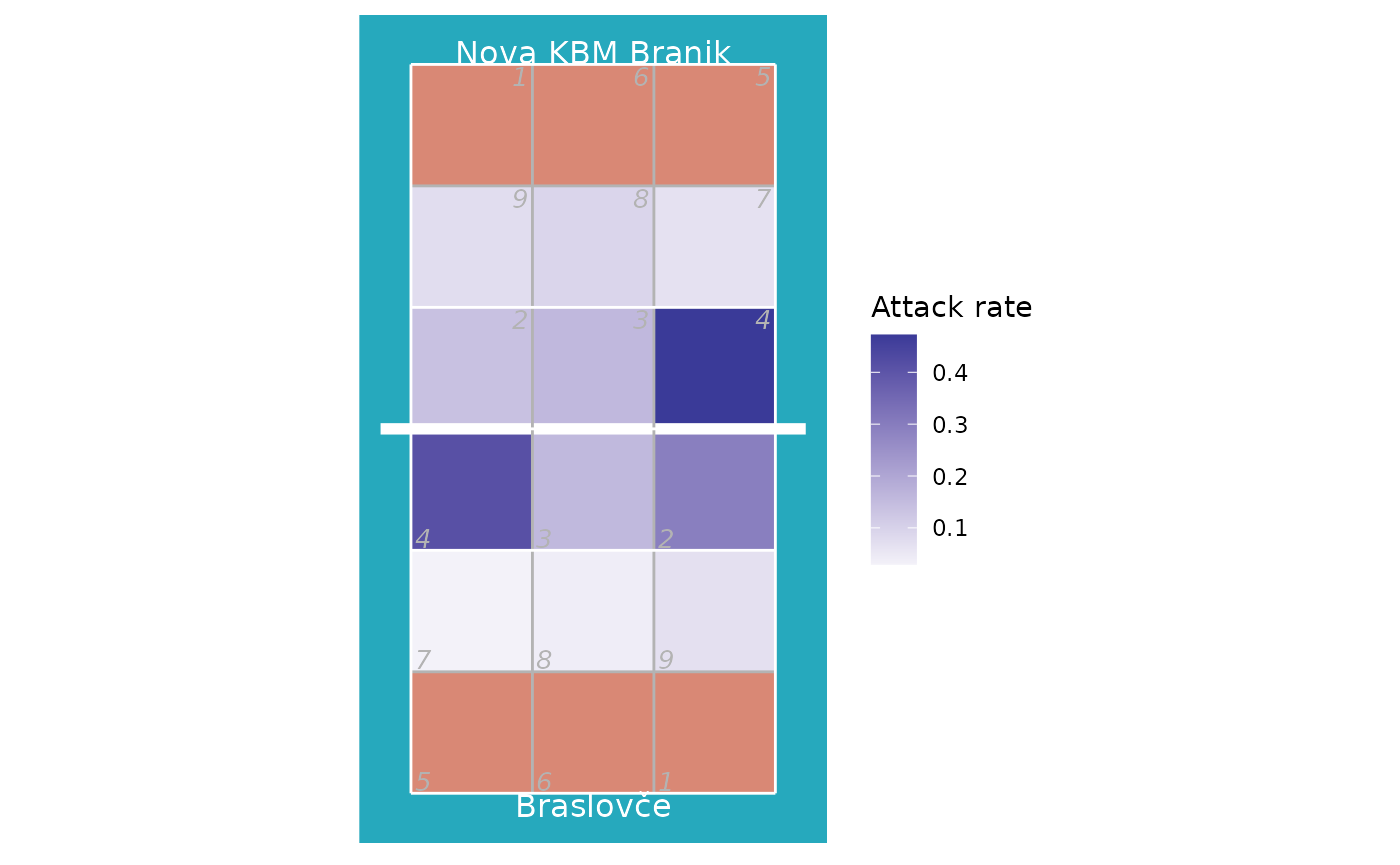 Heatmap of where attacks ended, using only attacks by Nova KBM Branik from position 4: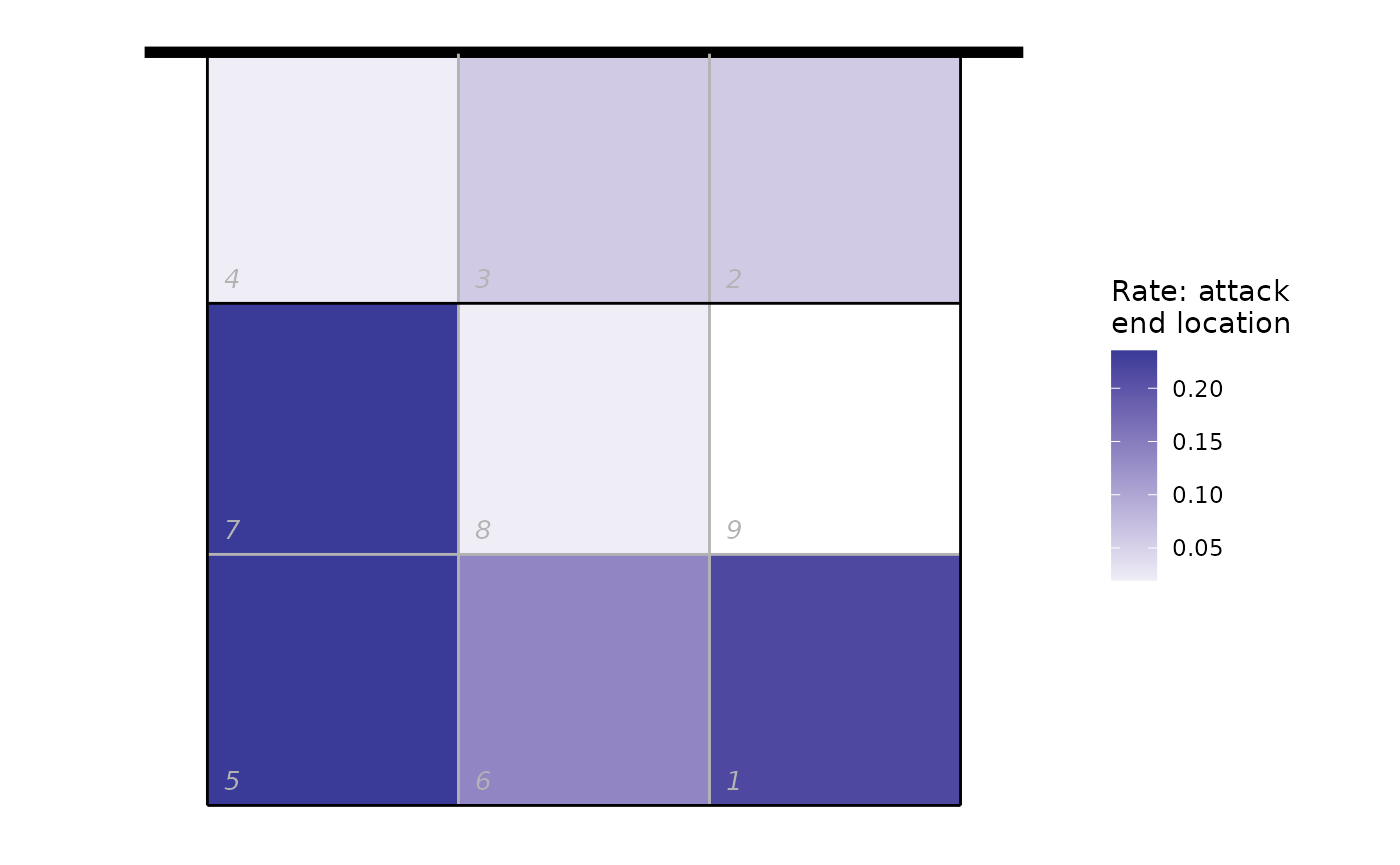 We can also use the end subzone information, if it has been recorded. The subzones divide each zone into four, so we get higher spatial resolution (but the subzone is not always scouted). The same plot as above, but using subzones: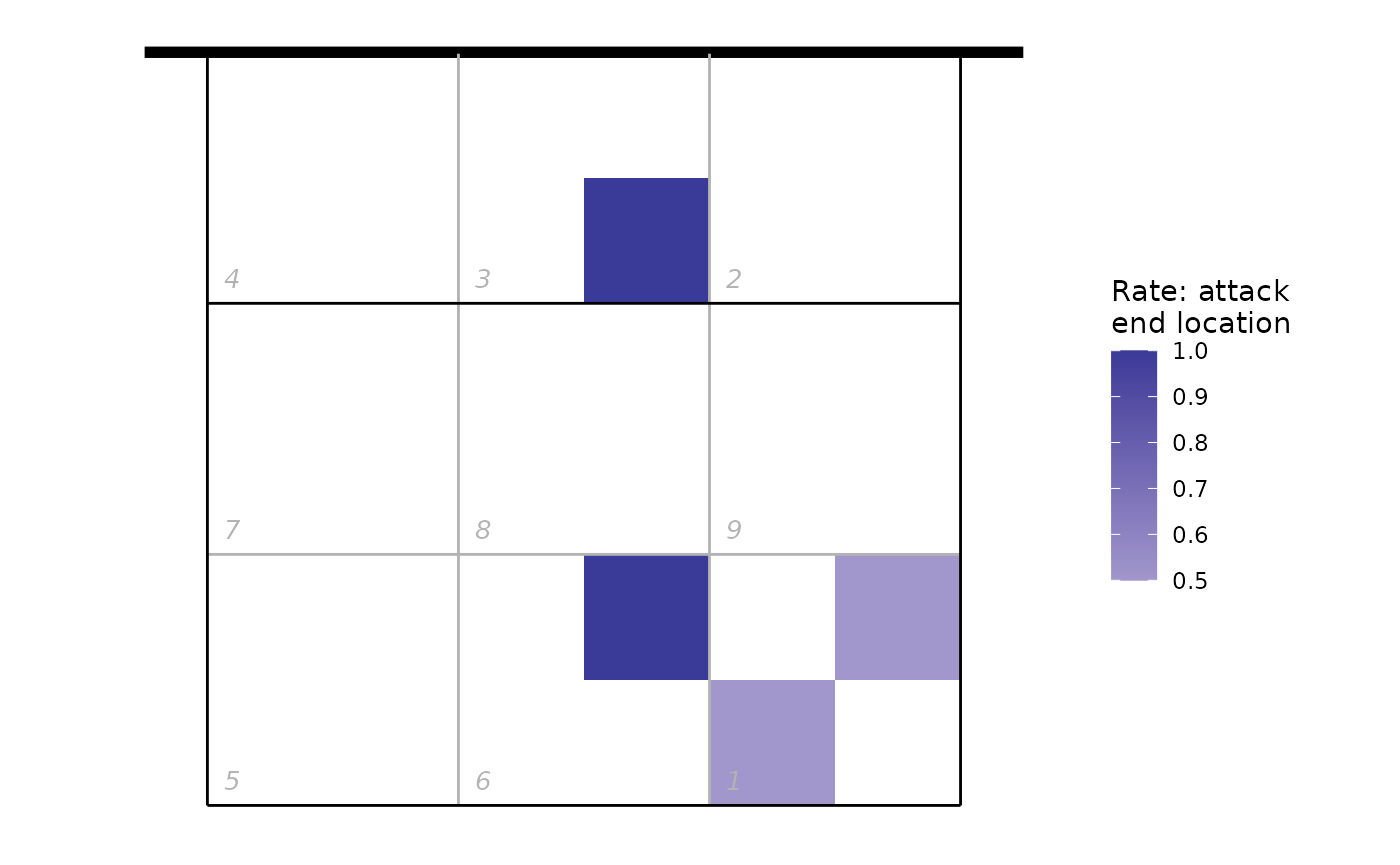 Or using arrows to show the starting and ending zones of attacks: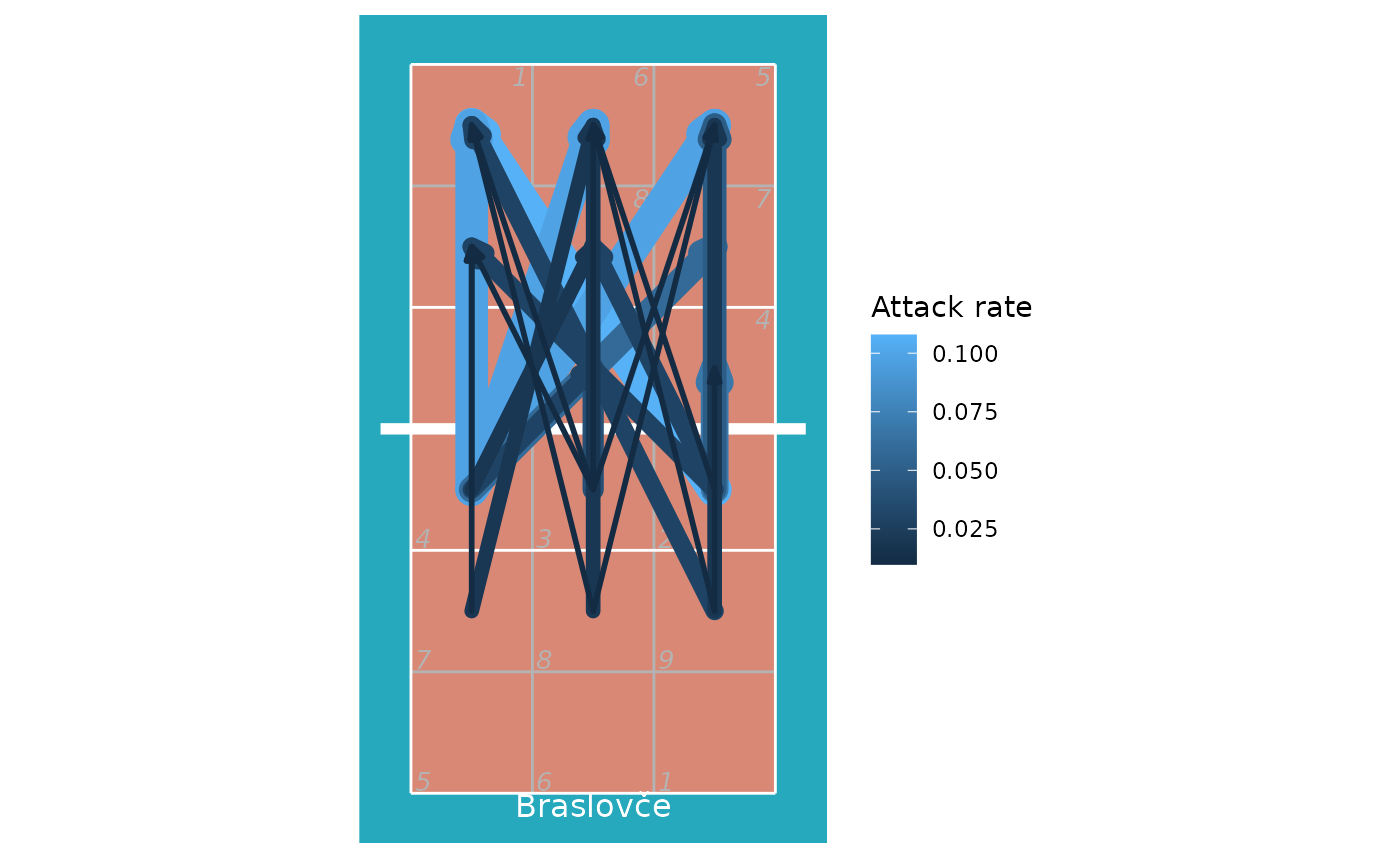 Another source of position data is court coordinates. These are not included in all data files, because generally they must be manually entered by the scout and this can be a time consuming process. For the purposes of demonstration, here we generate fake coordinate data: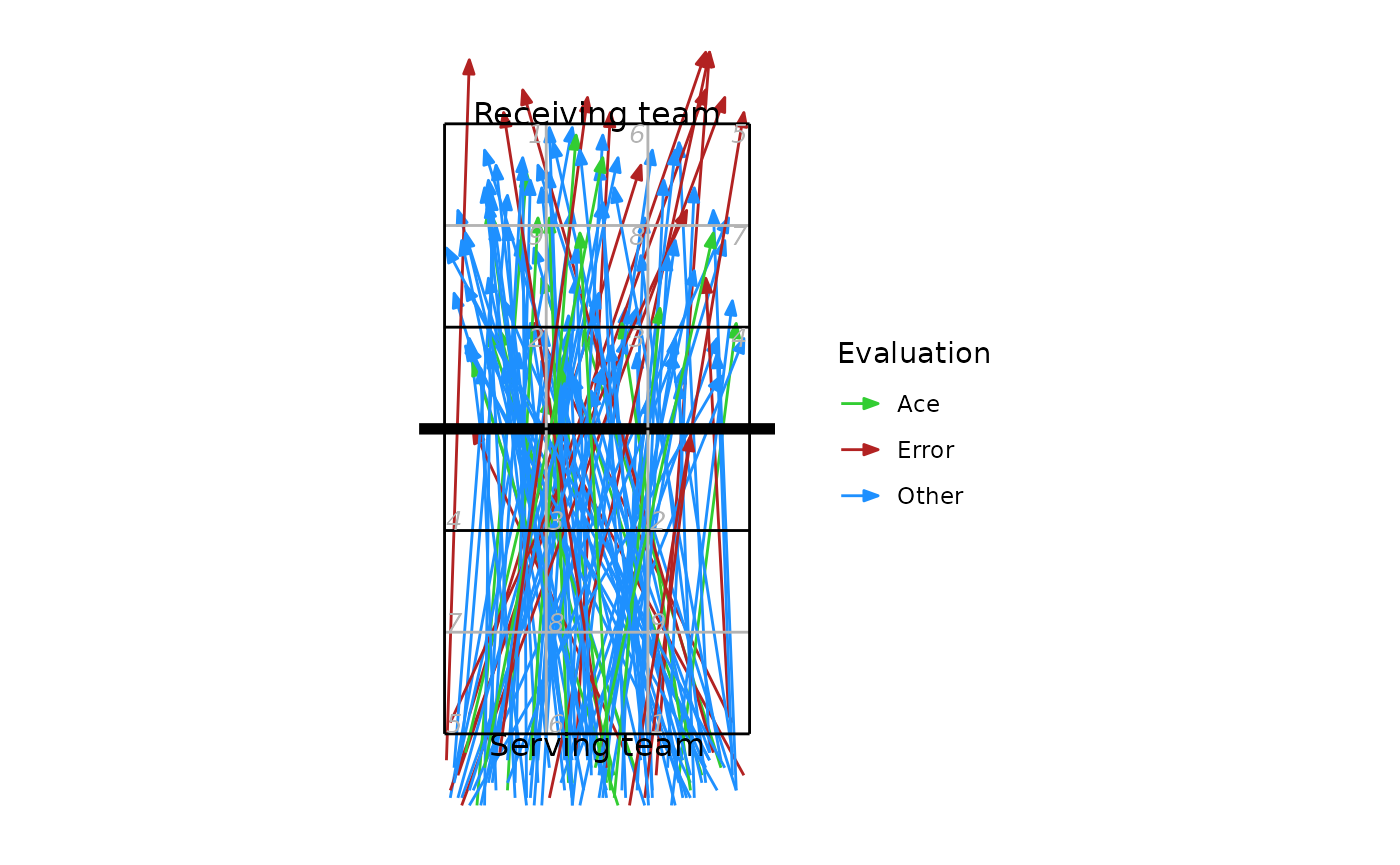 We could also use these coordinates to generate a heatmap-style plot of serve location: